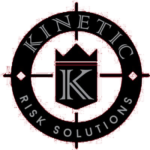 Defensive Pistol Essentials (Mod1)
This course is a pre-requisite to Defensive Pistol Applications (Mod2), and "Force on Force" scenarios (Mod3). This six (6) hour period of instruction will cover the elements of Firearms Safety and Handling, Gear Selection and Placement, Pistol Marksmanship, Draw Stroke, Retention Shooting techniques, and the local laws regarding Use of Force. Students will learn how to effectively draw a handgun and engage targets at various distances. Successful completion of Defensive Pistol Essentials will require the student to demonstrate an understanding of these elements by passing a final qualification. Graduates will be awarded with a completion certificate which satisfies Arizona Department of Public Safety's Concealed Weapons Permit training requirement, and graduates will be provided with CCW application packets upon completion of this course.
Date/Time: Saturday, December 1st, 9am-4pm
Location: Ben Avery
Cost: $300/Student
Required Equipment: Functional and practical handgun (limited rentals available, inquire upon registration), 300rds handgun ammunition, minimum two (2) extra magazines, quality holster (concealed preferred for civilians), hearing protection (electronic preferred), wrap around eye protection, outdoor attire, folding chair (optional), water/snacks.
Defensive Pistol Applications (Mod2)
This course builds off the skills developed in Defensive Pistol Essentials (Mod1) by introducing context and demonstrating that although handguns can be extremely effective defensive tools, successfully employing one in a defensive encounter requires much more than the ability to hit a target. Defensive Pistol Applications is the "link" between your normal interaction with society and shooting cardboard on the range, and is a pre-requisite for participation in our "Force on Force" scenarios (Mod3). Students will be provided with a more thorough introduction to Use of Force laws with added context and will be provided with mental, verbal, and physical tools to recognize and respond to a potentially lethal threat. This course does not include any "live fire" coursework and will be conducted indoors with training aids ("blue guns," plastic knives, etc.).
Date/Time: Sunday, December 2nd, 9am-4pm
Location: Phoenix Krav Maga and Fitness
Cost: $200/Student
Required Equipment: Street/workout attire.
***Both Modules 1 & 2 can be purchased together for a discount of $400***